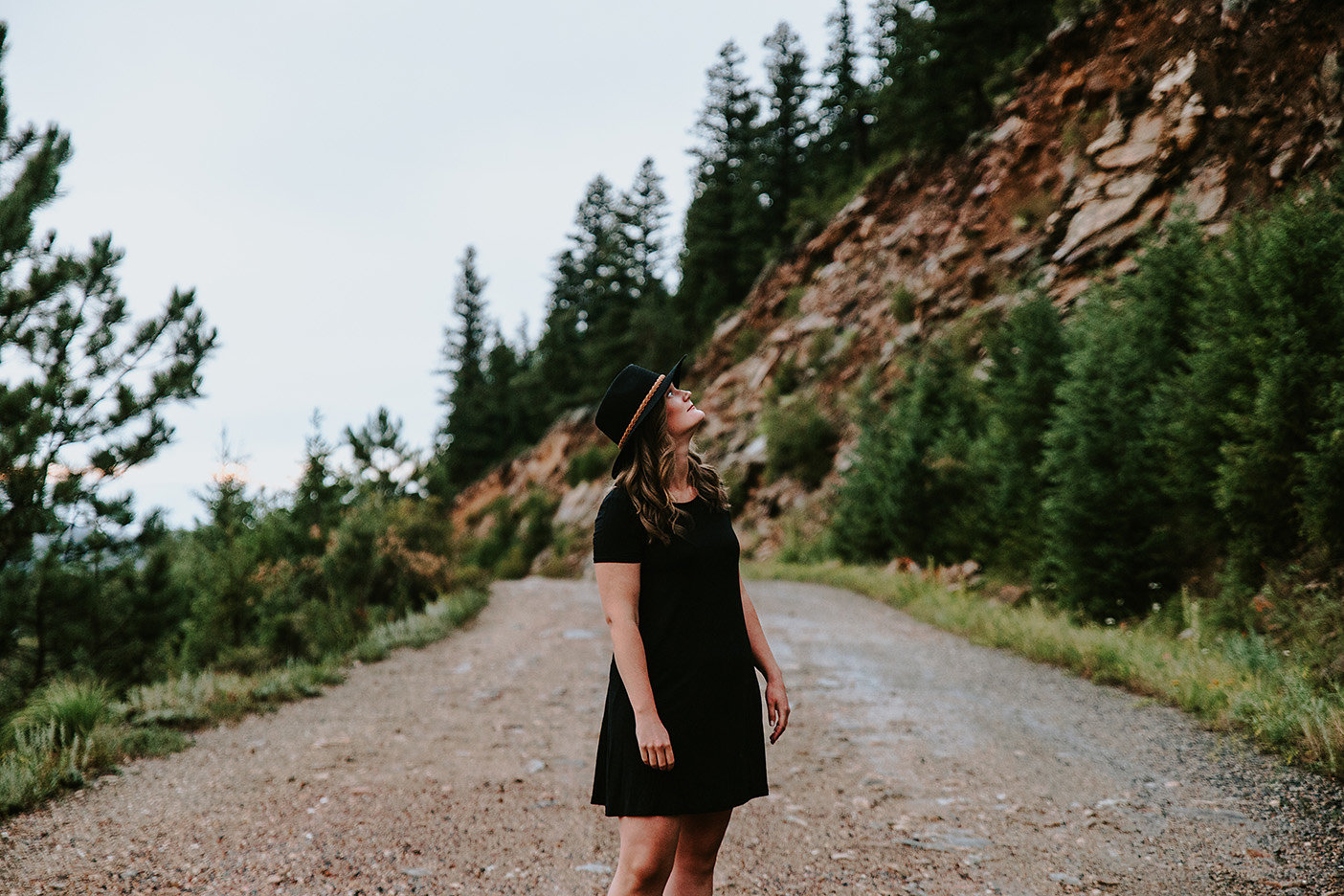 Hey there, I'm Amanda.
I help creatives and entrepreneurs, like you, to stop feeling stressed and overwhelmed so they can grow their business and create more time to do what they love. Together we'll shift your mindset around that mile-long to-do list and create room in your schedule to finally breathe, so that you can create a beautiful, balanced life and a thriving, successful business. Because you truly can have both, and I'm here to show you how.
My story, like many, starts with the track I thought I should be on. I had moved to New York almost immediately after graduation with a BFA in Communications Design. The big city was a natural choice for someone wanting to break into the design industry.
And so, I started as a graphic designer at a small agency, working my way up to a senior designer position. I later joined the team at Tommy Hilfiger where I designed everything from capsule collection collateral to runway show invitations. It looked pretty dreamy but I had a lingering feeling that I was becoming a passive character in my own story. Then something switched inside me one night when I was hauling my groceries home on the subway late after work. I knew deep down that THIS was not my forever plan.
I craved something more than the life I was living: more than my tiny apartment, my annoying commute, and my long-distance relationship. I had become ingrained in the routine of city living, numb to the long subway rides and late nights. I felt trapped in the buzz of the concrete jungle and longed for open space and fresh air. And I knew that it didn't have to be this way.
The realization happened in an instant but the transformation didn't transpire overnight. Instead, I dug deep and questioned what it would take to live a life that didn't just look successful on the outside, but FELT successful on the inside too. These powerful mindset shifts were a catalyst for change, inspiring me to take action in line with what I actually wanted.
Through a series of small, consistent efforts I moved out west and launched my own design studio in the mountains just outside Denver, Colorado, where I now live with my love and mix-of-everything puppy. That business has been profitable since day one, thriving for years selling high-end design projects at a premium price point. But I also learned what it truly means to have BOTH a beautiful, balanced life and a thriving successful business.
Each day, I try to live from a place of fulfillment and ease rather than a place of overwhelm. I make those misty morning runs through the mountains a priority because I know the sense of joy and accomplishment they bring me. I make a conscious choice to pause client work and carve out time for an afternoon walk with the puppy or sushi with my guy. On the side, we run an Airbnb out of our home, so that I can share the expanse and beauty of this amazing state with those that visit.
Because those are the things that fulfill me. Those are the things that make this crazy rollercoaster of an entrepreneur journey worth every damn second. While it's a constant work in progress, I can put my head on the pillow each night knowing that I choose how I spend my time. And you can too, with the right mindset and support.
As a designer, I spent years working with businesses that feel their current branding doesn't fit who they are and where they want to be. Through my design process, I bring intentional simplicity and brand refinement to these scattered, inconsistent businesses so they can feel confident in how they're showing up and bring fresh energy toward their bigger vision.
Along the way, I began to notice that the people behind the businesses often felt the same way about their lives—like they were struggling to focus on the "right" things, overwhelmed and unsure about how to get where they wanted to be.
And I realized that the same principles I use for branding can also help creatives design a beautiful, balanced life and a successful, thriving business.. Which is why today, my true passion lies in mindset coaching.
I wholeheartedly believe you can take the road less traveled. You don't have to do all the things and be everything to everyone. You can cultivate the skills you need to create a life and business that fulfills you—one that gives you the flexibility and freedom that you craved when you started this crazy rollercoaster of entrepreneurship. Because I believe work and life are endlessly intertwined, constantly benefiting each other, and I'm here to support you in creating a more positive, productive life and business.
Here's what I value
I believe the right mindset leads to incredible results—supporting you to rapidly scale your business, create more fulfillment, and feel happier and healthier in your everyday life. (I mean, who doesn't want that?!) But it all comes back to the guiding principles by which I teach:
Define What balance means to you
I believe work and life are endlessly intertwined and that balancing them is an art (not a myth!). You'll learn to find a balance that works for you, knowing that you only have so much time and energy to go around, so you'll have to be intentional about where you spend it.
Find validation within
I believe in finding your own definition of success to avoid comparing yourself to others and taking on dreams that aren't your own. You'll learn to rely more on your intuition to make decisions in both life and business so that you can feel more confidence and fulfillment in your everyday and create the results YOU actually want.
Learn to simplify
I believe in doing a few things well rather than doing many things mediocre, even if right now, you feel like you HAVE to be doing #allthethings. You don't have to wear all the hats and be everything to everyone. You'll learn to focus and prioritize you can stop feeling stressed and overwhelmed and create more time for the things you love.
Hone your time management skills
I believe time management is a skill you have the capacity to master. You'll learn to define better boundaries around your work so that you feel lighter, focused, and more organized in your day-to-day.
Prioritize your own wellbeing
I believe in making your own wellness a priority. If you're not feeling you're best there's no way you can give your business your all, so even though you've been chronically putting everything else in front of YOU, we're going to flip that mindset. You'll learn to make taking care of yourself part of your business growth strategy so that you can show up focused and productive each day.
End the waiting game
I believe it's time to stop putting off the life you want to live someday, and start living it now. You'll learn to make small, consistent efforts toward happiness and fulfillment instead of waiting until you double your revenue, grow a team, can afford childcare, or any other story you've been telling yourself… And coincidentally, taking those steps will likely create the exact things you were waiting for because I've seen again and again that shifting your mindset brings you more of what you want, faster.